Photographs below of a Terracotta tiled kitchen floor installed in the kitchen of a residence in the market town of Brackley, Buckinghamshire. The tiles had gone dark with years of soil trapped into the pores of the Terracotta and the while the grout had become heavily stained.
Cleaning Terracotta Tiles
It had clearly been sometime since the floor had been deep cleaned and to get the dirt out of the tile I could see it was going to take quite a bit of work. I set about applying a strong dilution of Tile Doctor Pro-Clean which is an industrial strength alkaline cleaning product that's safe to use on tile and stone and mopped it onto the floor. The solution was left it to dwell on the floor for twenty minutes in order for it to soak into the tile and get to work on the dirt. It was then worked into the floor using a rotary machine fitted with a black scrubbing pad and stiff hand brushes were along the grout lines.
The now dirty cleaning solution was extracted from the floor using a wet and dry vacuum and the floor was then rinsed with clean water to neutralise the tile and allow us to see the result. More work was required and the process was continually repeated until I was happy that any old sealer and all the dirt had been removed and then the floor was given a final rinse, wet vacuum and then left to dry overnight ready for sealing the next day.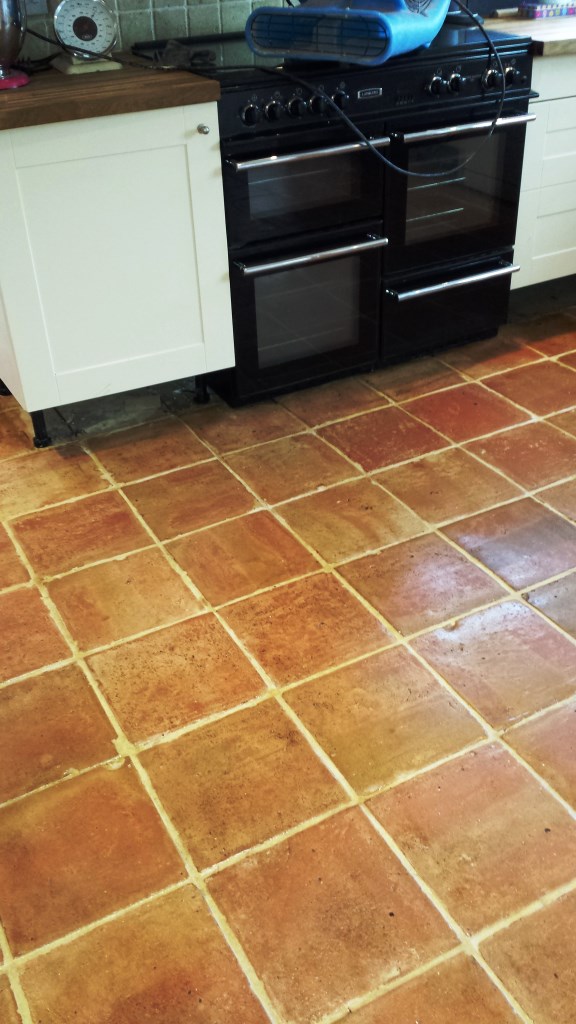 Sealing Terracotta Tiles
I returned the next day to seal the floor checking first that the tiles had dried out sufficiently for sealing. All was well so I started sealing the Terracotta tiles with seven coats of Tile Doctor Seal and Go which will protect the tiles from staining and also adds a nice subtle shine to the floor. Terracotta is a clay based product and so naturally quite porous.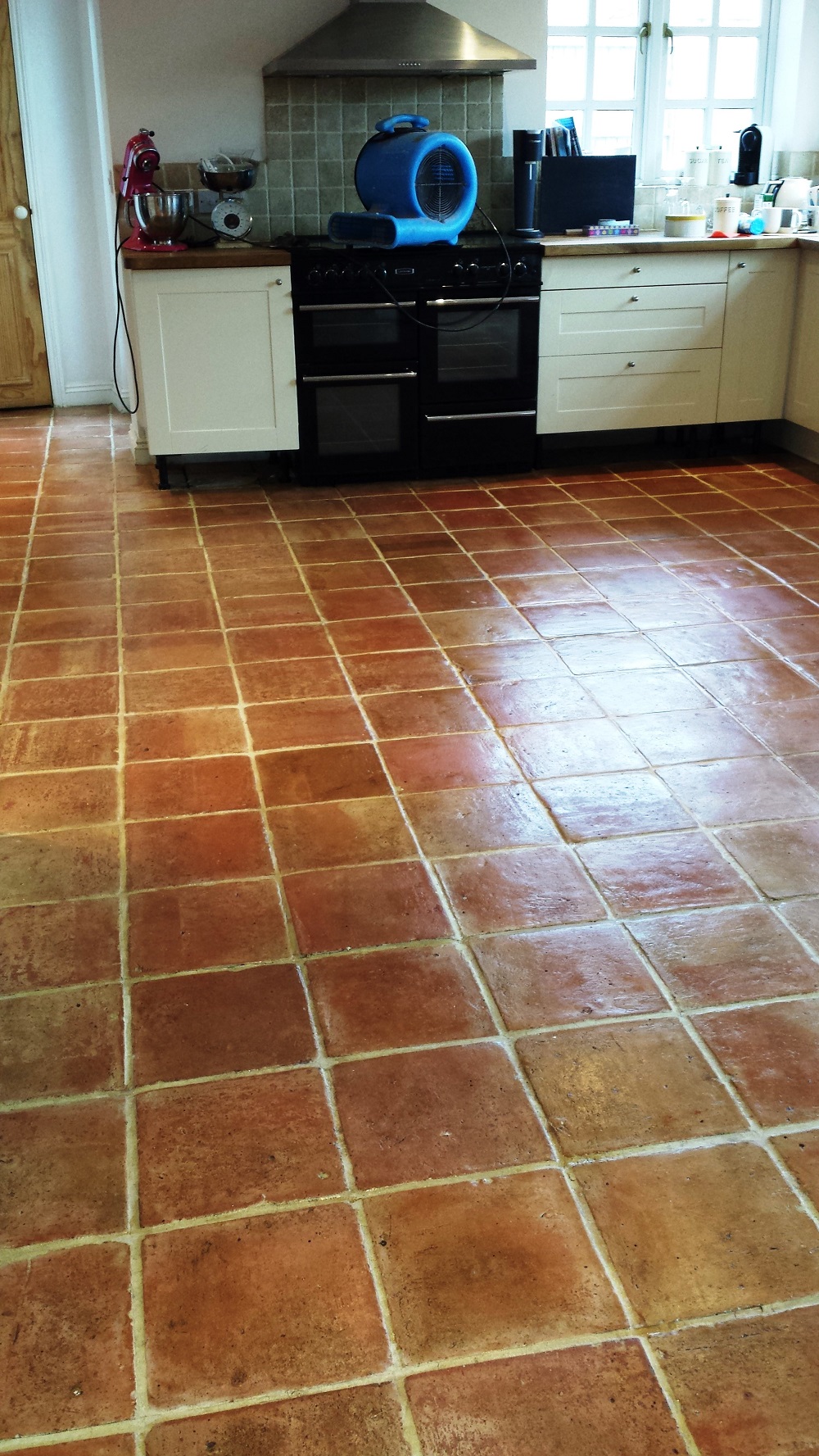 Terracotta Tile Maintenance in a Brackley Kitchen
Deep Cleaning and Sealing Terracotta Tiles in a Brackley Kitchen